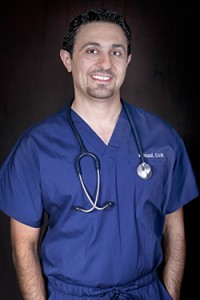 Dr. Nassi has been practicing veterinary medicine for 13 years, the most recent in Chatsworth, CA. He has received his certificate from Iowa State University, Veterinary Teaching Hospital. He has true passion for what he does and an animal lover who has been dedicating his time to his patients and clients.
Dr.Nassi is an active member of California Veterinary Medical Association, American Veterinary Medical Association, California Veterinary Medical Board and Southern California Veterinary Medical Association. He is also advisory board member of VCA,West Los Angeles Animal Hospital.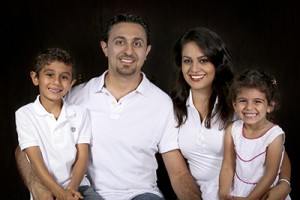 Dr. Nassi is an active person who enjoys outdoors, running and spending time with his wife and children.
Dr. Nassi's wife, Ronita is a licensed Optician/Ophthalmologist technician and a very busy mother, helping Dr. Nassi in managing the clinic and taking care of their two beautiful children Joshua and Shaiel.